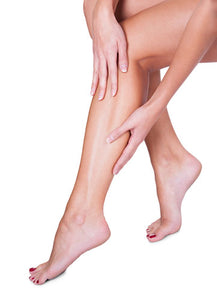 ** This is the purchase of a medical treatment in a series of 6 treatments to be administered in the office of Dr. Diane Bowen**
Comfortable, safe & effective
Safely & Gently eliminates unwanted hair
Convenient & Fast treatments
Removes unwanted hair safely and effectively
Removes facial hair for women
Works on bikini lines and underarms
Removes hair almost anywhere on your body
Powerful enough to target and treat even the most stubborn of hair!
Unlike traditional methods (waxing, shaving, bleaching or using depilatory creams), Diolaze laser hair removal impacts the root of the problem, rather than offering a temporary solution. Traditional methods will require treatment forever, while Diolaze only requires a few sessions. You will see a noticeable reduction quickly and eventually have smooth hair free skin.
Don't let unwanted hair be a burden!
These packages include 6 treatment sessions.  
Sizes include:
Extra Small- Lip, cheeks, chin, ears, sideburns
Small- Lip and chin, lower half face, back of the neck, areola, happy trail,toes
Medium- Full face, underarms, hands, feet&toes, bikini
Large- Brazillian, shoulders, upper back, lower back, buttocks, chest, abdomen, half leg, arms
ExLarge- Full leg, full back, abdomen and chest, 
If the incorrect size is purchase the remaining balance will be collected at time of treatment. 
Laser Hair Removal - Diolaze by Inmode