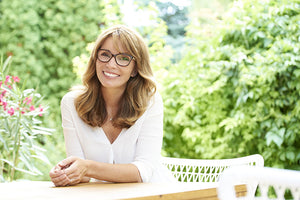 ** This is the purchase of a  medical treatment to be administered in the office of Dr. Diane Bowen**
This treatment is a package that includes a treatment with Neurotoxin or Dermal Filler Injections. This is a year's worth of treatments. This is a deposit for a subscribe and save treatment plan. Once you make this purchase a team member will be in contact to set up your subscribe and save plan that is suitable to fit your needs.  
*** Please refer to the subscribe and save website page to determine which plan is best for you.
*** Please read subscription terms of service before making the subscribe and save purchase.
Neurotoxin injection is a prescription medicine that is injected into muscles and used to temporarily improve the look of both moderate to severe crow's feet lines and frown lines between the eyebrows in adults.
What should I expect from a Neurotoxin Injection Treatment?
This treatment is designed to temporarily improve the appearance of both moderate to severe frown lines between the brows and crow's feet lines in adults.
You may begin to notice results within 24 to 48 hours for moderate to severe frown lines, with results lasting up to 4 months.
The actual injection process takes about 10 minutes. Dr. Bowen will discuss your treatment goals and perform a facial analysis to determine the appropriate treatment areas for you.
Using Neurotoxin Injections is a technique-sensitive treatment. You should not lose the ability to show expression when you are treated by someone who is licensed, trained, and a medical expert in facial anatomy.
We retail our Neurotoxin Injections by regions and not by  units.  Please refer to the below diagram to determine what areas you need to purchase.