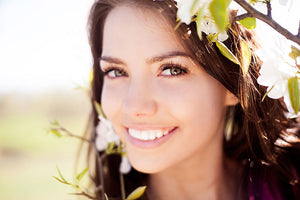 ** This is the purchase of a medical treatment to be administered in the office of Dr. Diane Bowen**
The JUVÉDERM® Collection of fillers offers a wide range of treatment options that can be customized to your individual needs. Dermal fillers are instantaneous, non-surgical, and provide a natural, long-lasting result that can be done in our office same-day.
Fillers are often used to treat fine lines, wrinkles, and age-related volume loss that cause cheeks to flatten and skin to sag. Over time, skin loses elasticity. This natural process, plus genetics and environmental factors like sun exposure, can cause moderate to severe lines and folds such as parentheses, corner, and marionette lines to form around the nose and mouth. Dermal fillers can help fill these lines and give you natural looking results that last.
Some women may wish to add subtle volume to their lips; others may want to soften the appearance of their vertical lip lines. Unwanted lines such as these are often caused by factors such as sun exposure or repeated muscle movement. JUVÉDERM® adds subtle volume to lips and softens the lines around the mouth. 
The prices include one syringe. Multiple syringes may be required to achieve your desired outcome.